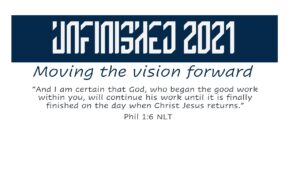 PHASE 1
DEBT ELIMINATION
In order to honor the legacy of Pastor Looney and fulfill her vision of the building we will pay off the loan indebtedness. This will allow us to move forward without hindrance or hesitation of financial burdens.
ACCOMPLISHED!!!
PHASE 2
RENOVATIONS
Last year we were able to update some areas and renovate to include the cafe space. The fellowship hall and kitchen areas are in desperate need of a cosmetic facelift. New flooring, paint, and window treatments will make the space even more versatile and attractive.
OFFICES ARE BEING RENOVATED AND THIS PHASE WILL BE COMPLETE!
PHASE 3
TRANSITIONAL HOUSING
Our community is in desperate need of transitional housing. We plan to reconfigure the hospice building located on our property to accommodate a small efficiency apartment and offer ministry/classroom space. The continued vision would be to add trailers and expand the housing option for women/children looking to get back on their feet.
SUMMER'S PLACE WILL BE DEDICATED SEPT 10TH